Popcorn LUV is a new brand of organic gourmet popcorn based in Prague. We were approached to create this new brand from scratch. We developed several directions and decided to go with a concept that was essentially a bizarre (in a good way) mashup of propagandistic slogan writing and pop art. 


We created a broad system of logos which can be used seamlessly in various contexts.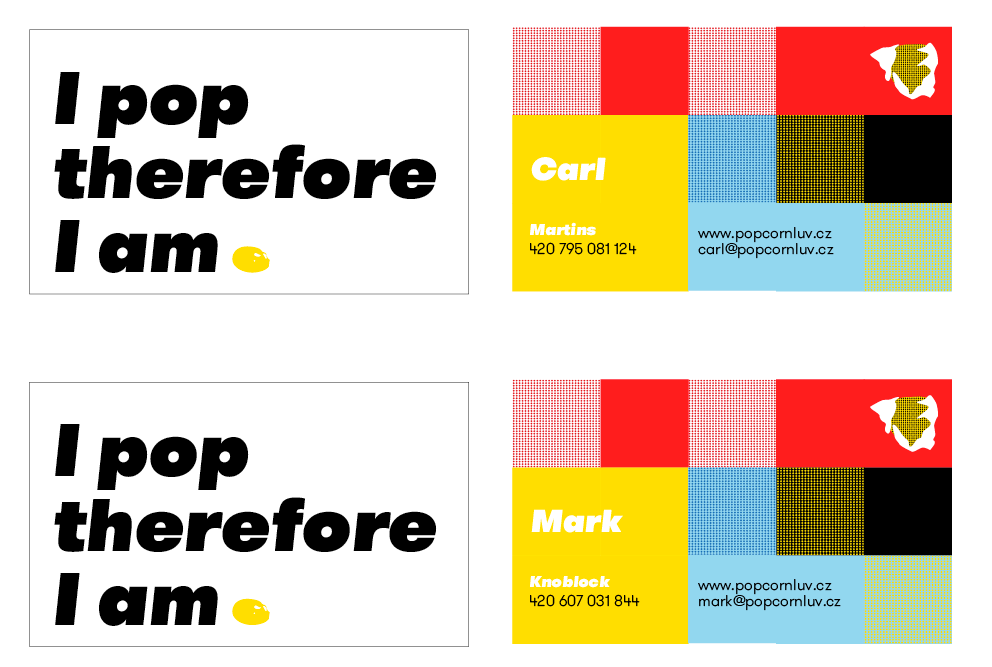 Bold, almost violent typography is unmissable.

Brand color system, showing the range of colors and patterns available in the system we created.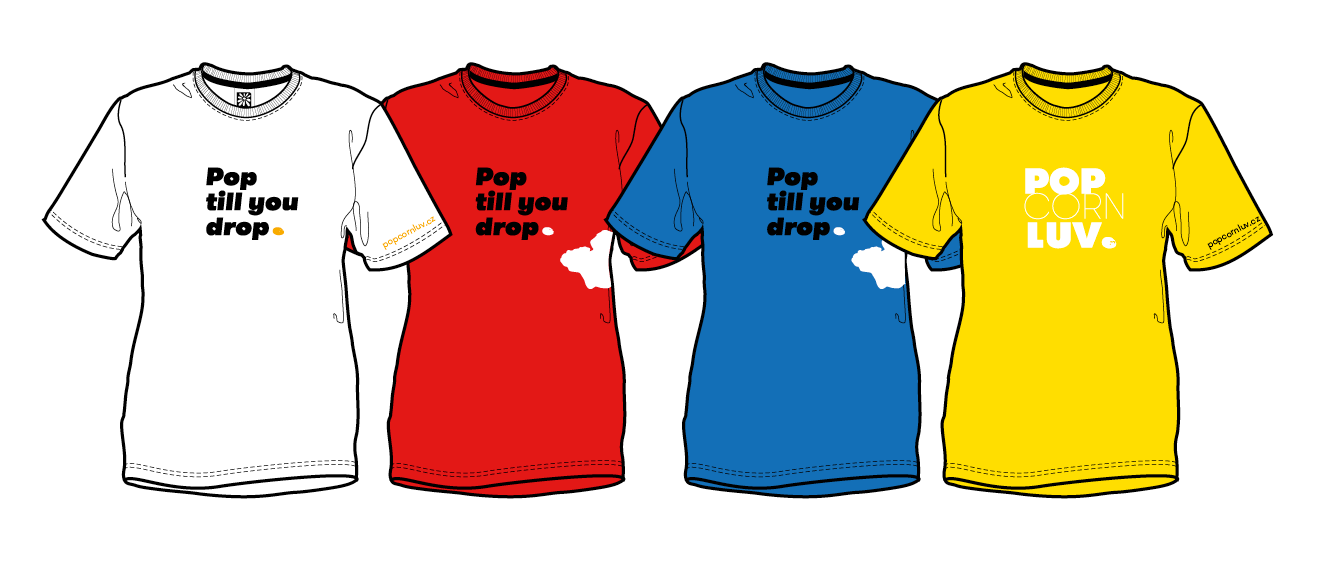 T-shirts and aprons cool enough to make other market vendors pink with envy.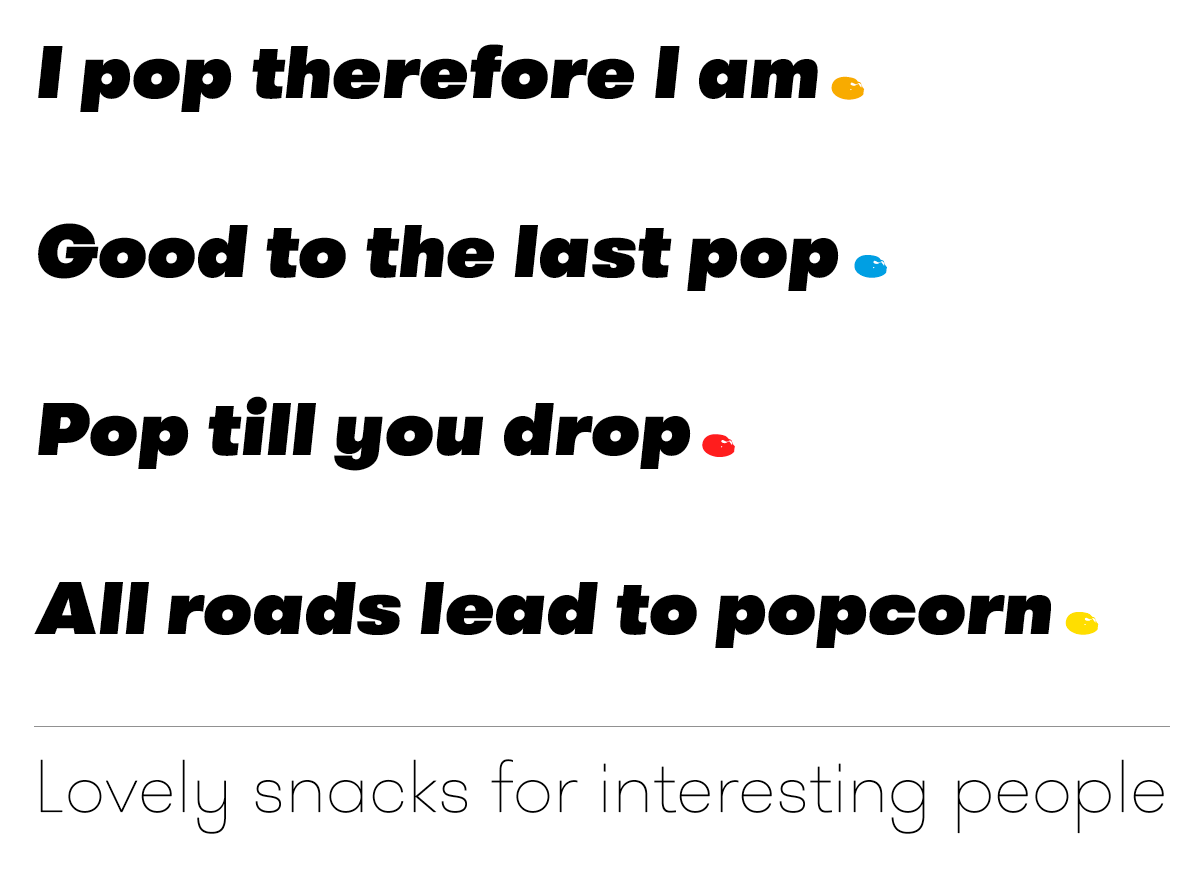 This brand is in the process of being executed.