Learned By Me was a startup that aimed to connect language students in the US with native speaking teachers in countries around the world for language lessons via Skype. I was approached by Michael Frank to create both a brand, and a design for their website, and main application. 
The brand is driven by the idea of the ubiquitous study tool, the highlighter. The logo, as well as the illustrations used throughout the design are loose, and convey a feeling of informality, a quality that Micheal was keen to get across. We wanted prospective students to feel comfortable with the idea of talking to a stranger over video.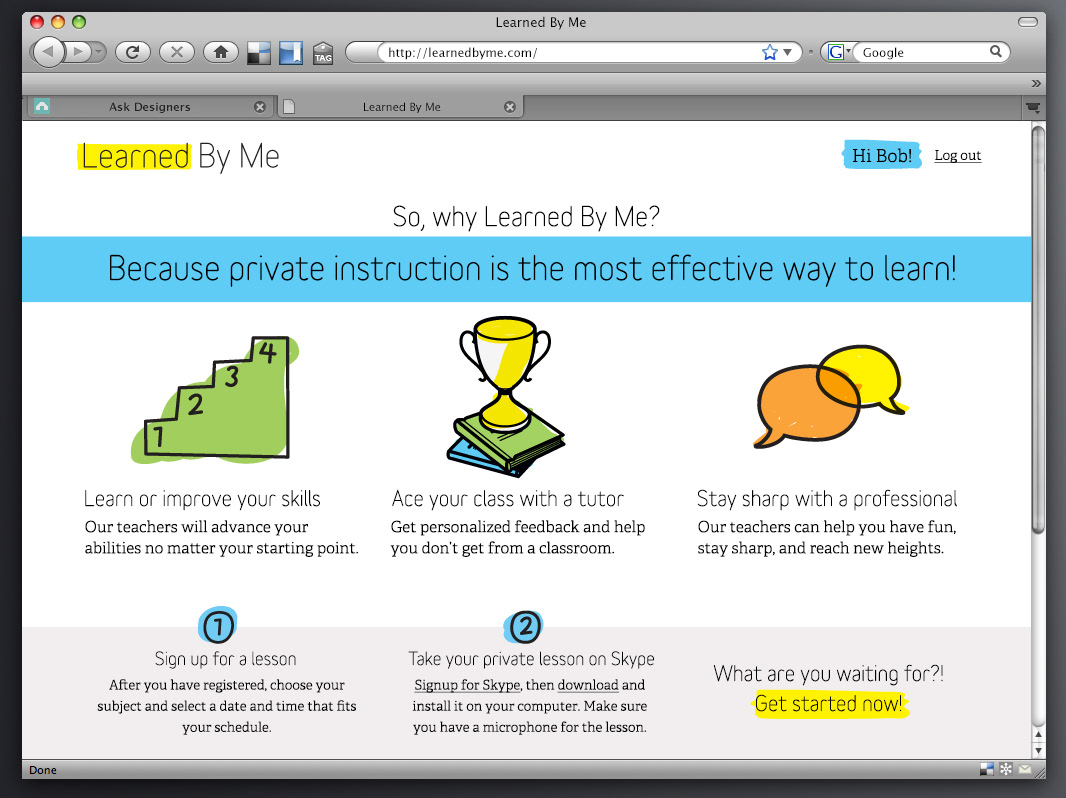 The landing page is all about the student. We aimed to keep the message to a minimum and direct the users attention with a single action on the page.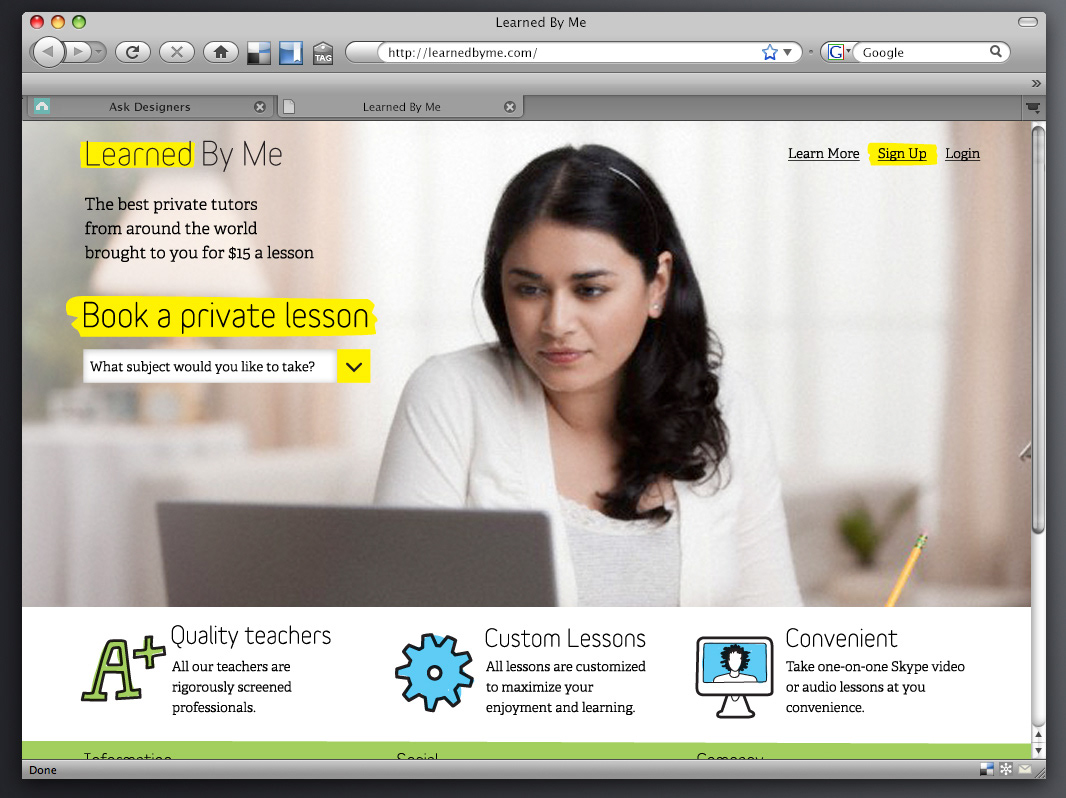 The initial search form has a few parameters which are revealed only after a user has selected a subject. This small amount of commitment helped to drive more users to complete a full search.

The search results page also presents the information in an informal manner. We wanted it to feel like you were talking with a study advisor who is helping you to find the right course. The search parameters are formed into a sentence structure to reinforce this idea.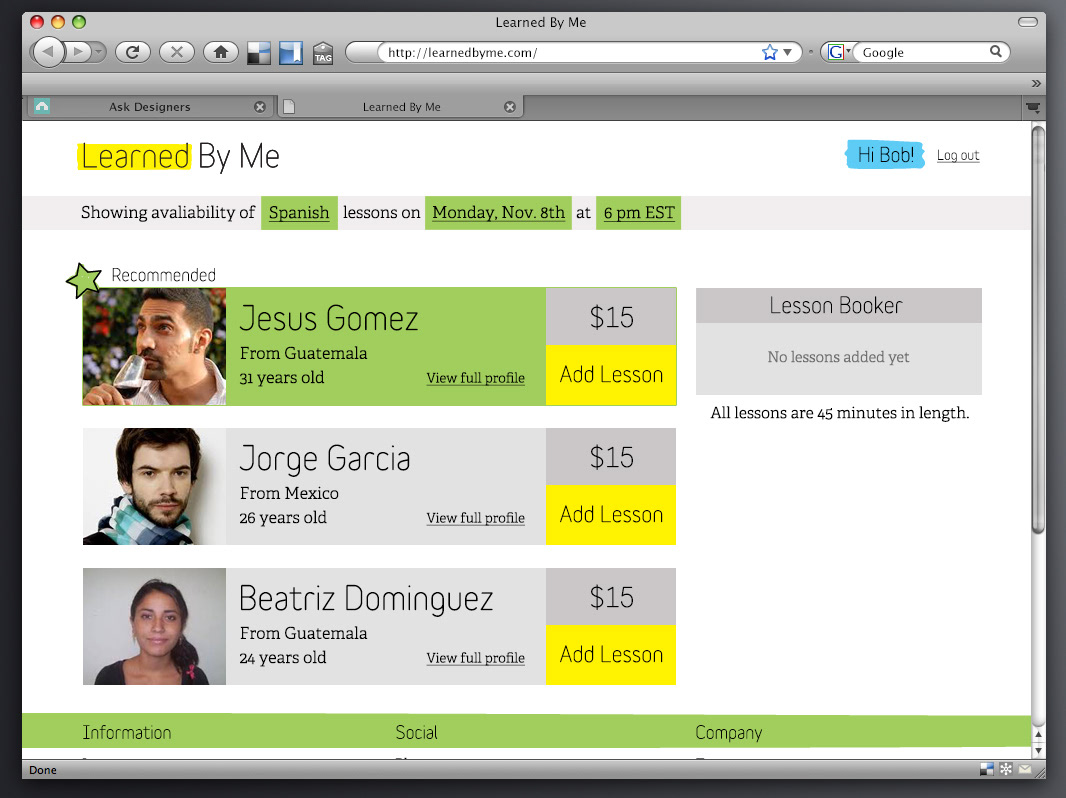 This effect is maintained anywhere there is search parameters together.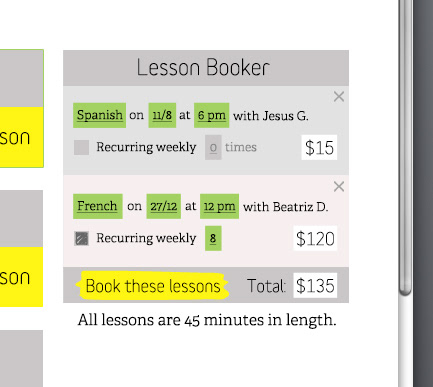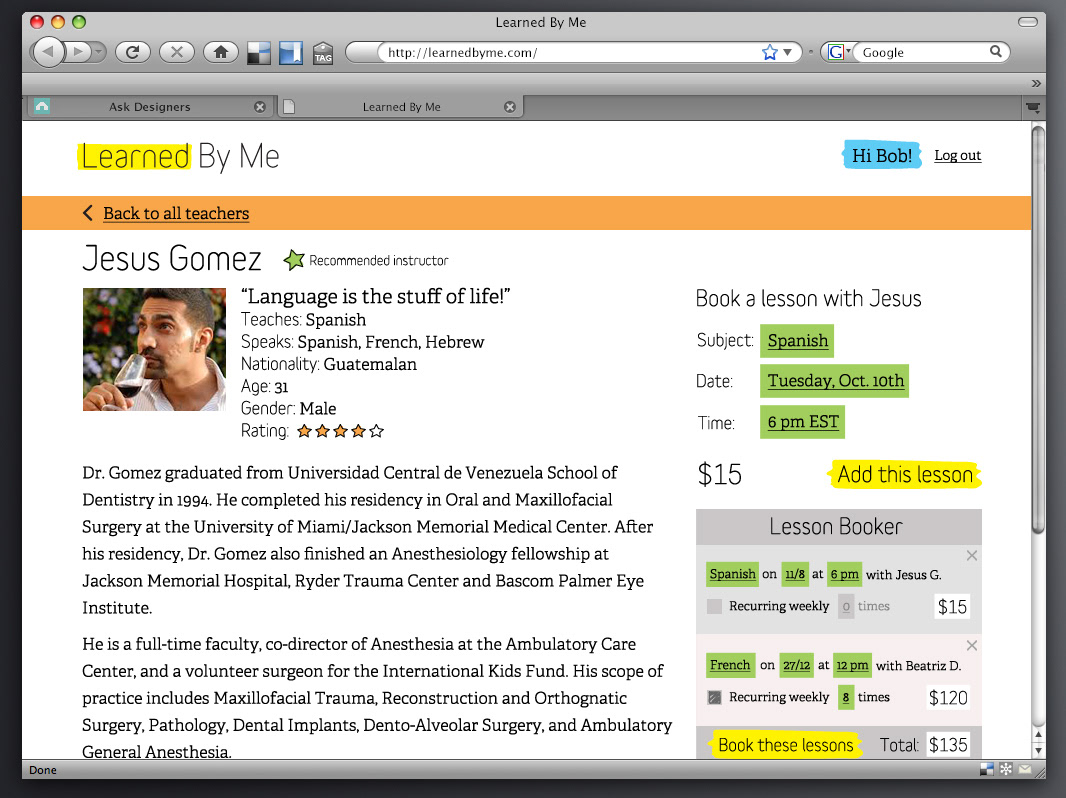 In addition to the student-facing app, we created a simple dashboard for teachers. From there they could set their time availability, and give feedback to the students after a lesson.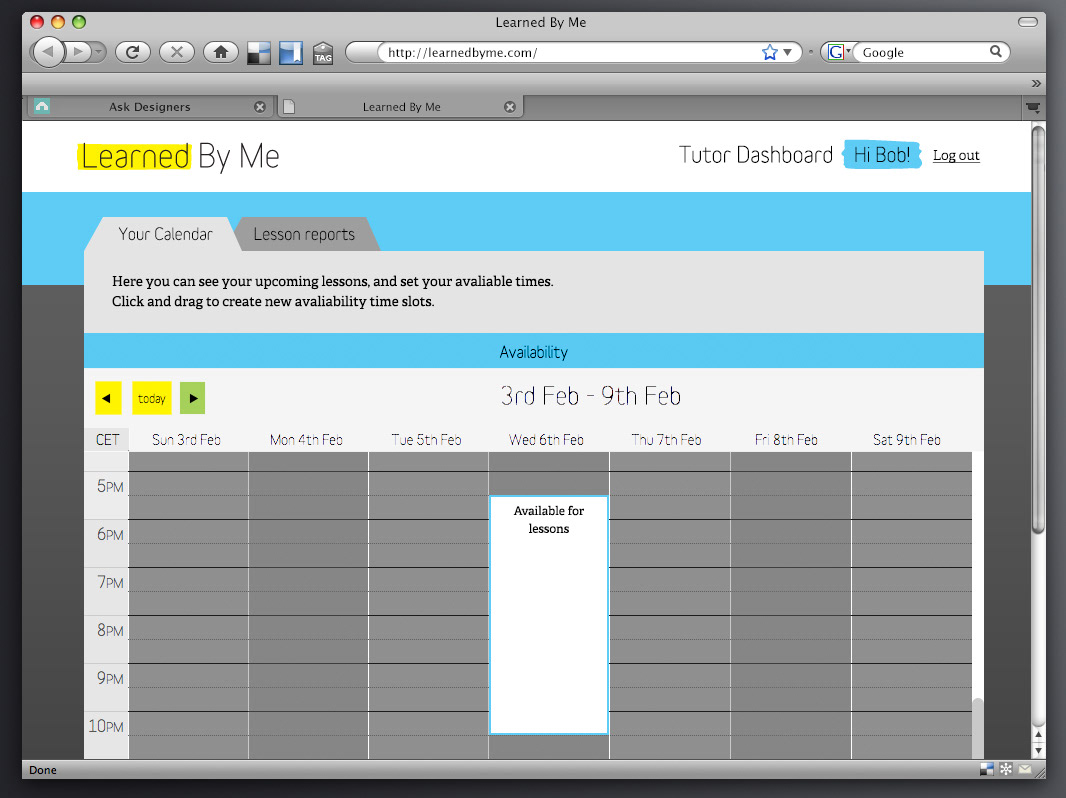 Alas, Learned By Me went the way of many young startups and closed down after it's first year. At it's peak however there were more than 30 teachers, and 120 students in the system.