I love technology. Ya I said it. The Impakt Festival is a yearly festival with a different theme every year. This years theme was "society 2.0". All the speakers, bands and events centered around the way the internet creates or enables culture in the real world.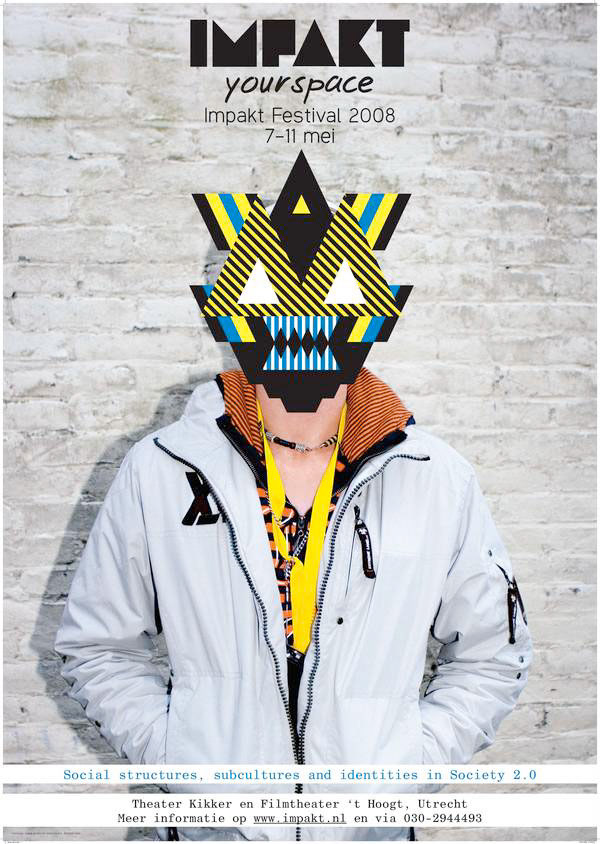 The concept takes the idea of the avatar, or online persona, and turns it into a mask which we place into real photographic situations. The masks are all created on the same grid to introduce some restraint in much the same way the web does.

We also devised a way or automatically generating hundreds of masks so that every visitor to the festival got a badge with a unique mask. His mask would then be paired with a myspace or flickr page, allowing his photos to be scraped and projected live at the festival (see photos below).

This project was completed during an internship at LAVA in Amsterdam, under the creative direction of Ruben Pater. I was responsible for creating a variety of masks based on the framework we developed as a team, and I created most of the print matter.